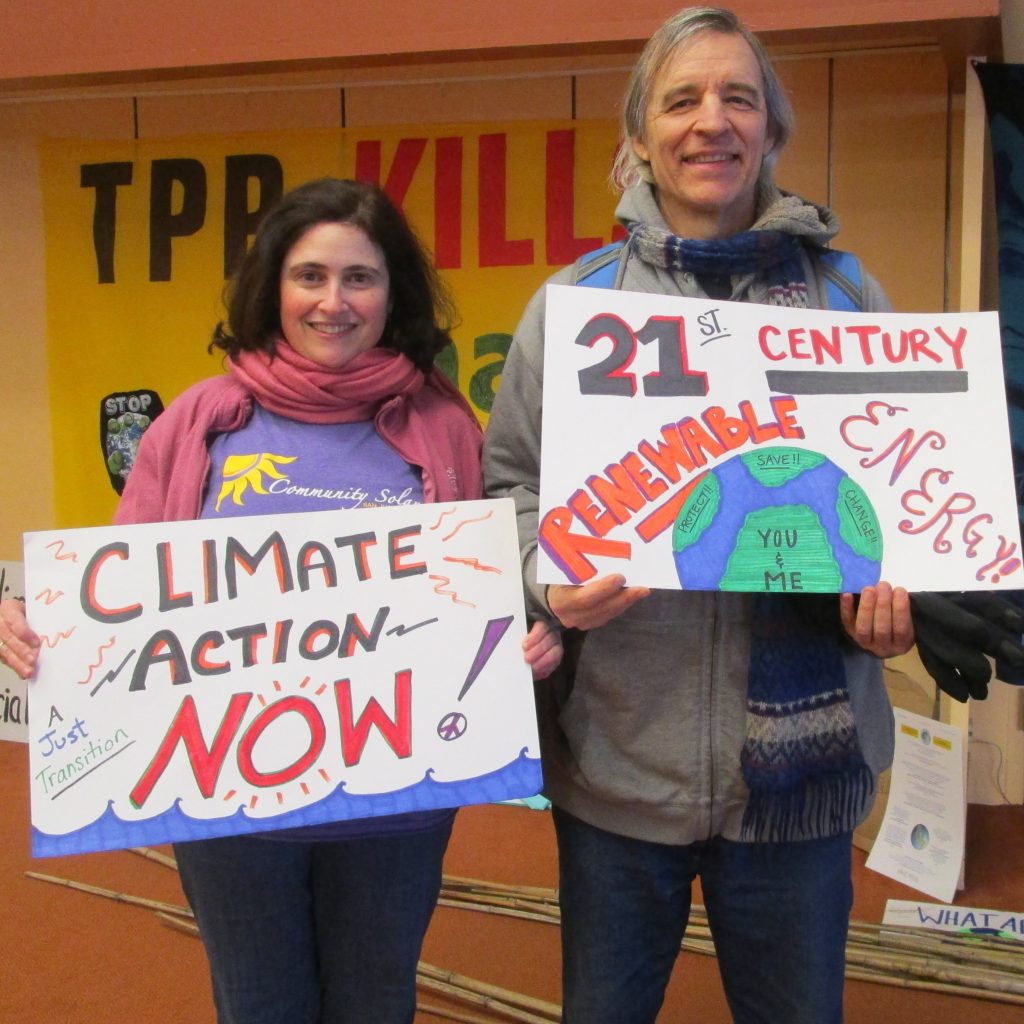 Above: Sharon and Michael at the People's Climate March, April 29, 2017
Irthlingz at

The 2020 Pacific Life Community (PLC) retreat
Irthlingz (Sharon Abreu and Michael Hurwicz) will be providing music for the 2020 Pacific Life Community (PLC) retreat from February 28 to March 2, 2020. This retreat will offer nuclear resisters the opportunity to network with Washington state-based grassroots climate change activists, explore PLC's deep roots with the Ground Zero Center for Nonviolent Action, and participate in a group action at Naval Base Kitsap-Bangor affirming the Community's desire for a nuclear weapons-free future.
---
For bookings, questions or inquiries, please e-mail Sharon at sharmuse(at)gmail.com
---
Sharon Abreu and Michael Hurwicz began performing together in 1998 in New York City. In 1999, under the auspices of the Brooklyn Arts Council, they brought their combination of music and environmental education into the New York City public schools.
They founded Irthlingz Arts-Based Environmental Education, a tax-exempt nonprofit based in Washington State in 2002.
Sharon and Michael sing and speak about climate change and other environmental topics for schools, businesses and community groups.
---